Sponsors
by Downunder Horsemanship
Buy one, save $2.00 on forage products from Standlee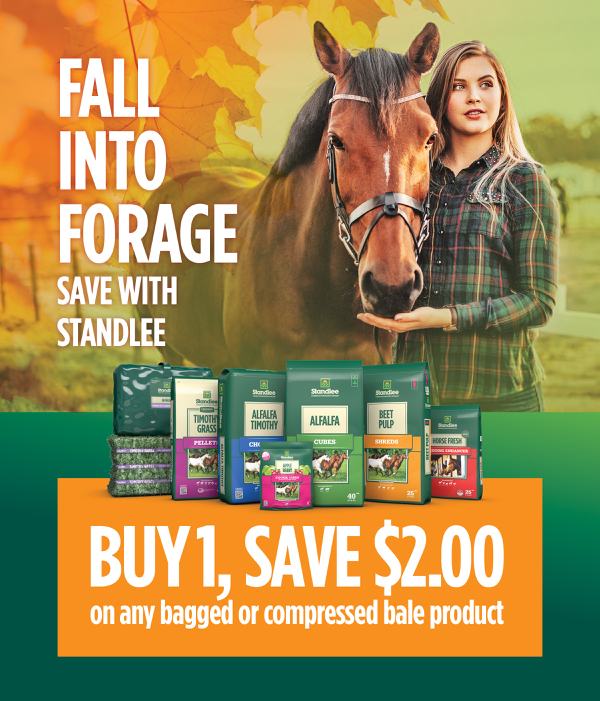 September 1st to October 31st


Buy 1, Save $2.00 on any bagged or compressed bale product

Proud Sponsor of:


Use Standlee Forage Finder® to find forage for your horse's specific needs.


Use our Feed Calculator to find out how much you should feed your horse.


Use the Store Locator to find Standlee products at stores near you.