Clinton loves mecate reins for their versatility, and one of his favorite uses is for tying a horse up while out on the trail. You've probably always heard that you shouldn't tie a horse up with the bridle, and for good reason. If the horse pulled back, he could cut his tongue on the bit, break the bridle or hurt himself. However, if you use the mecate reins correctly, you can safely tie your horse using the reins and the bridle. Here's how:
Step 1: Pull the reins to the left side of the horse's neck (1A) and make a figure 8 in the reins (1B). Pull the loop over the horse's head (1C), and adjust so that the reins are in four equal lengths (1D).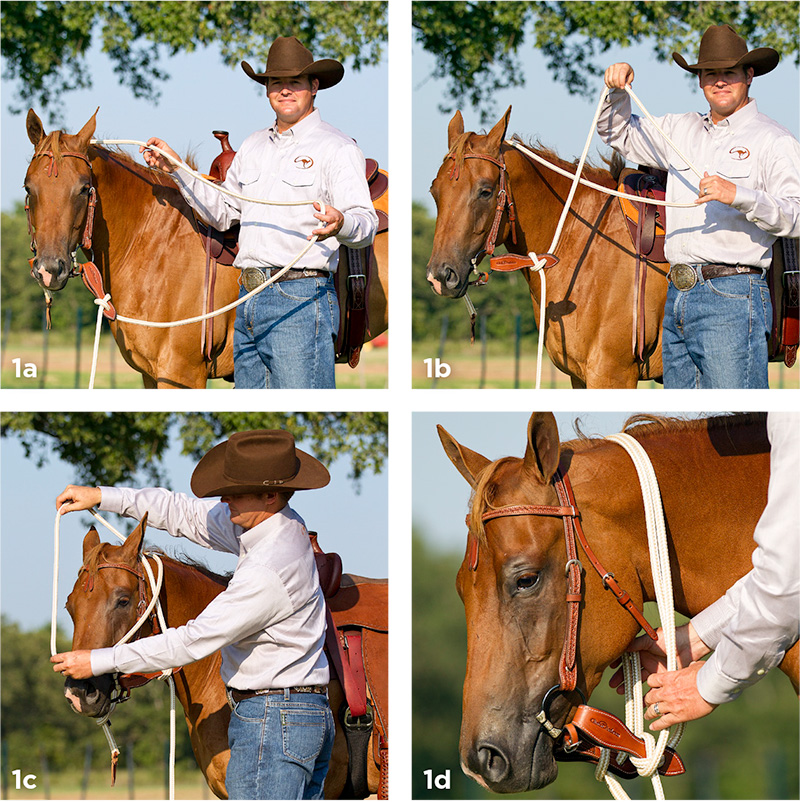 Step 2: Gather the loops under the horse's neck. Take the end of your lead rope and go around all four lines. Then tuck the end of the lead rope through itself to form a half-hitch (2A and 2B).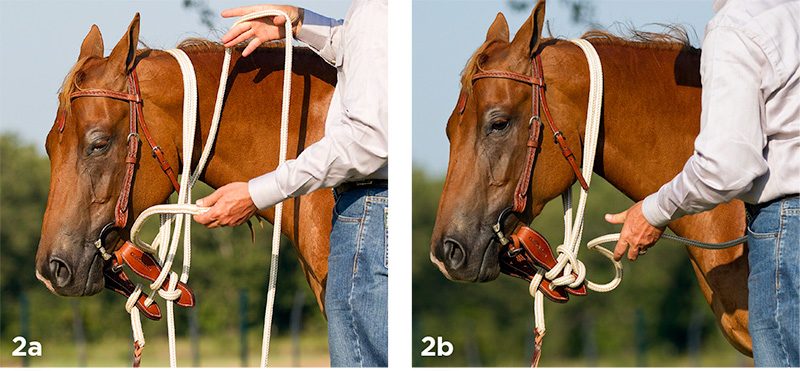 Step 3: Repeat Step 2 to make one more half-hitch. Now you can safely tie your horse, and he will not hurt himself if he pulls back because the pressure will be applied around his neck rather than to his mouth.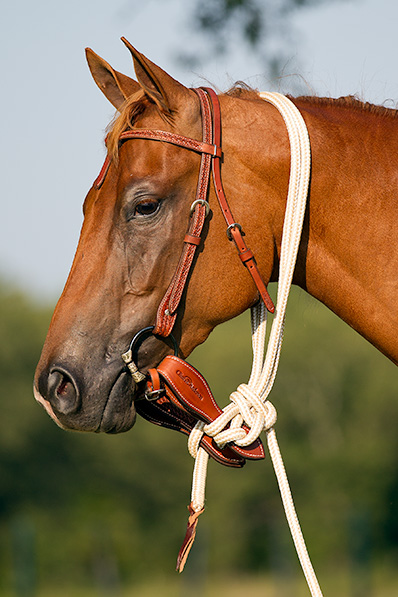 After all the steps have been completed, be sure that the loops around the horse's neck are not big enough for a hoof to get through if the horse should lower his head to the ground, nor should the loops be so loose that they are able to come off over the horse's head. The easiest way to prevent this is to either shorten the reins before you start or simply tie another half-hitch or two to snug it up a bit, though not too tight, of course.