No Worries Club
by Downunder Horsemanship
Fall No Worries Journal Out for Members
The fall edition of the No Worries Journal is jam-packed with instructional articles to improve your horsemanship as well as personal insights from Professional Clinicians and Method followers. Among the training articles, you'll learn how to take the struggle out of deworming your horse, the art to mastering rundowns, tips to improving a horse's backup under saddle, and how to avoid burning your horse out.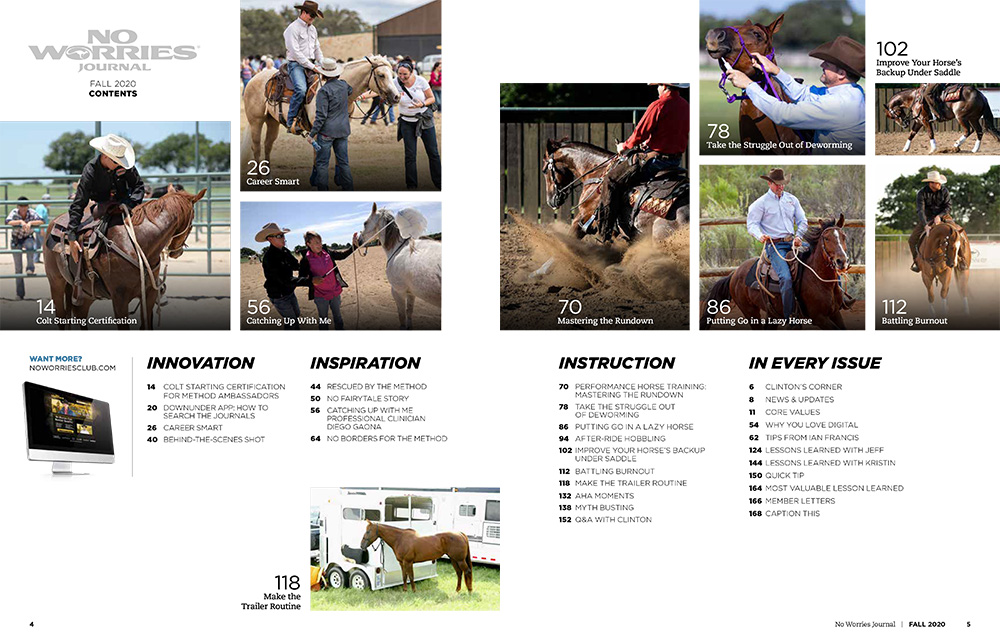 A hard copy of the No Worries Journal is being mailed to premium members this month. Please note that due to the COVID-19 pandemic, your printed copy of the Journal may be delayed in arriving to you. This is especially true if you are a premium member located outside of the United States.
Log on to the No Worries Club website or the Downunder Horsemanship app to read the issue now.