The Ultimate Horse owner's vacation

Pamper your horse at our amazing facilities.  Hook up your RV and stay right on the ranch if you like. Use our trails, arenas and obstacle course to challenge yourself.  Work with our on-site clinicians and become a better horseman.  And most of all, have fun!
Pamper Your Horse
The Downunder Horsemanship Ranch was designed with every amenity a horse lover could ask for to provide the best care for their equine partner.  You'll love the convenience and luxury our facilities offer.  Camping with your horse has never been this good!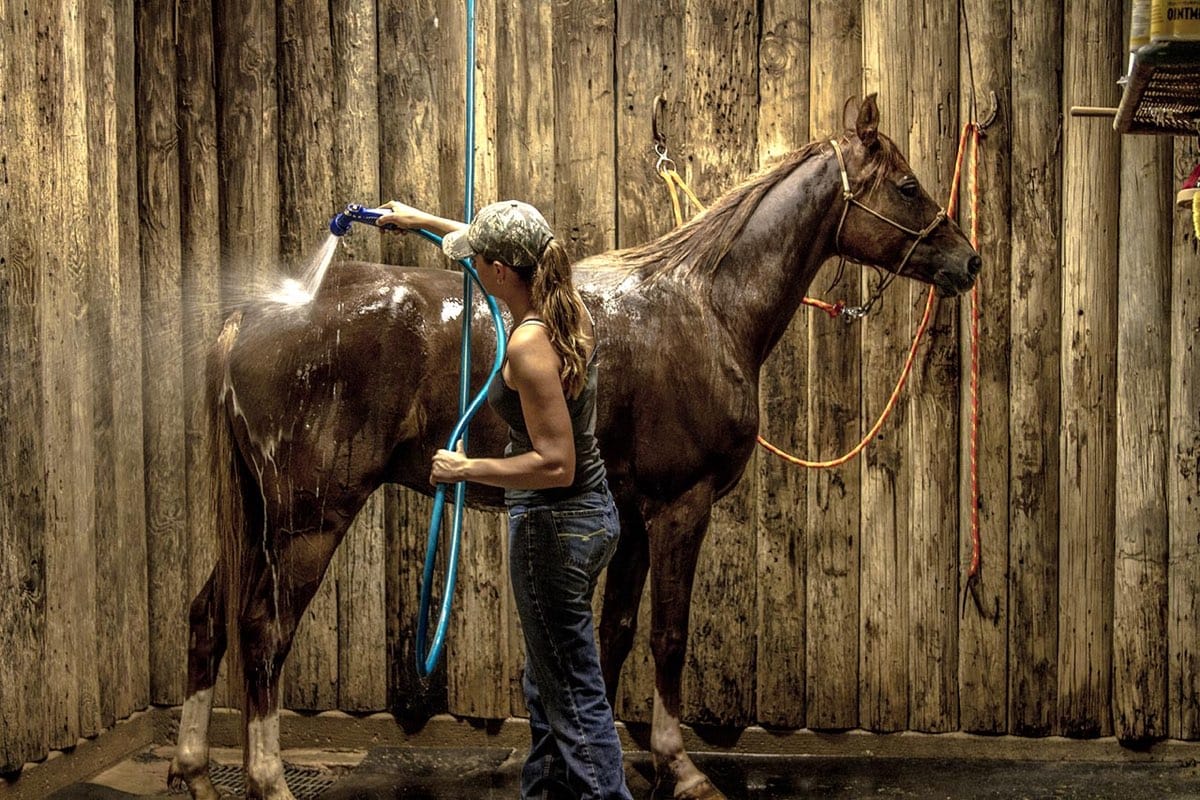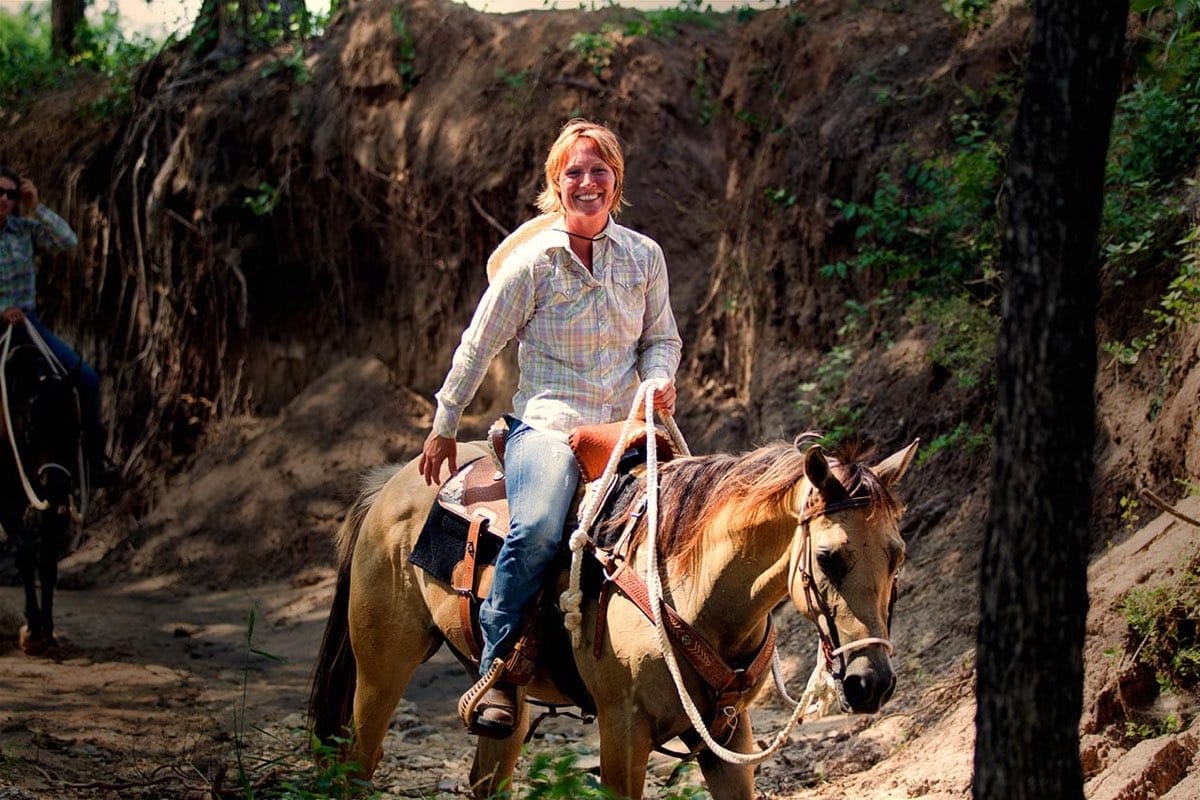 Test YOUR Limits
The ranch has one purpose – to bring out the best in each horse and rider. Train in the same arenas Clinton works his futurity horses and starts colts in or test your horsemanship on his world-class obstacle course. Leave the arena behind and hit the trail. The ranch's manicured property is perfect for trail-training opportunities and challenging your horse or enjoying a leisurely ride.
Have a Blast!
More than anything, we want you to have fun! Feel the surge of accomplishment that comes from spending your day training your horse and becoming a better horseman, and then kick back and enjoy an evening around the fire ring. We provide the ring and firewood, all you need to bring is the fun!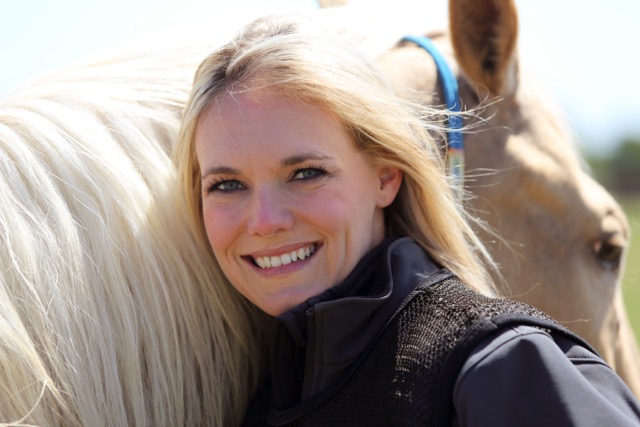 Price List
All price packages include up to six people and runs for two horses.  Each additional horse is $25/night.
Pay By Day
$150/night for first 7 nights, and $100/night for each additional night.
Pay By Month
$3,000/month
Sign a 6-month contract
$2,500/month, paid monthly. Come and go as you please. Welcomed to stay even through blackout dates, which means you may watch or participate in any ranch clinic during your stay free of charge.
Sign a 12-month contract 
$2,000/month, paid monthly. Come and go as you please. Welcomed to stay even through blackout dates, which means you may watch or participate in any ranch clinic during your stay free of charge.
Available For Purchase Additional Services

2-Hour Lesson With a Clinician
A 2-hour lesson with a clinician can be purchased for $199. Each additional hour is $99. Lessons longer than 4 hours will be charged the day fee, which is $1,000. Lessons are subject to availability of clinicians. Your lesson can cover whatever you'd like to work on – have a lesson over the obstacle course, track cattle or buffalo, work on specific problems you have with your horse on the ground or under saddle, or get general training with the Method.
Lease a Method Horse
Lease horses that already know the Method are available for $250/day. You must purchase a lesson with a clinician to support you in getting the most out of the horse, and then you are welcome to use the horse for groundwork and/or riding for the remainder of your stay at the ranch. Lease horses are subject to availability.
The Ranch
Ammenities & Services

30- or 50-amp electrical hookup
Water connection
Sewage
Dumpsters
Bath house with toilets, sinks and showers
Fire pit (firewood is provided)
Each 50' x 20' horse run includes: Electric fencing

Electrical Fencing
Two-sided shelter
Hay bin
Patience Pole
Tack locker with saddle rack, bridle hooks and hay pallet (bring your own padlock if you wish to lock it)

Wheelbarrows are provided for cleaning runs
Outdoor wash racks
Outdoor 350' diameter round arena
Covered 150' x 300' arena
Six 50' outdoor roundpens
State-of-the-art obstacle course (Refer to the obstacle course key for detailed information.)
130' diameter pond
Free Wi-Fi
Watch Clinton Anderson riding his performance horses (schedule varies)
Access to miles of dirt trails.
Downunder Horsemanship
Ranch Public Access Map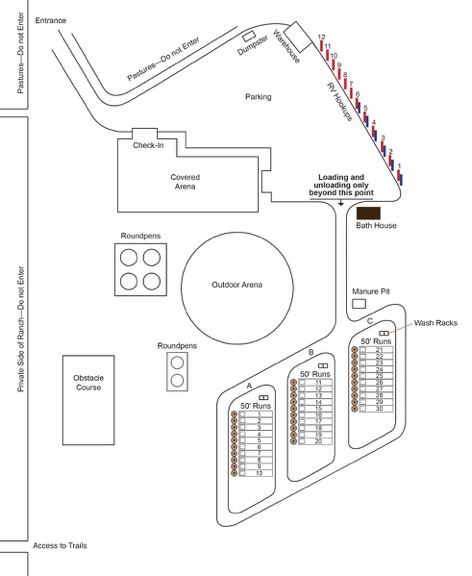 DOWNUNDER HORSEMANSHIP
RANCH OBSTACLES

Test your leadership and challenge your horsemanship with over 30 individual obstacles.
DOWNUNDER HORSEMANSHIP
RANCH Rules
#1 Rule: You have to have FUN! Having fun with your horses and other horsemen while you're here is a must!
Trash thrown in dumpsters must be contained in trash bags.
Do not dump personal products in sewage.
No trespassing on the private side of the ranch (refer to your Ranch Map).
Absolutely no videotaping with any device will be tolerated. Still photos only.
Arena lights will be turned off at 8:00 p.m. every night.
Use of fire pit is not permitted when a burn ban is in effect.
Only one horse is permitted to stay in each run.
Runs must be cleaned daily (manure pit is provided).
Please leave runs and the surrounding area in the same condition you found it.
Don't tie horses anywhere except Patience Poles and designated tying areas with Aussie Tie Rings.
Do not touch any animal that doesn't belong to you.
Cattle and buffalo may only be used when under the supervision of a Certified Clinician.
Dogs must remain on a leash and in control of a handler on foot at all times.
Pick up after your dog.
Check out by noon on your departure day.
Negligence to adhere to any of these rules will be grounds for your immediate removal from the property.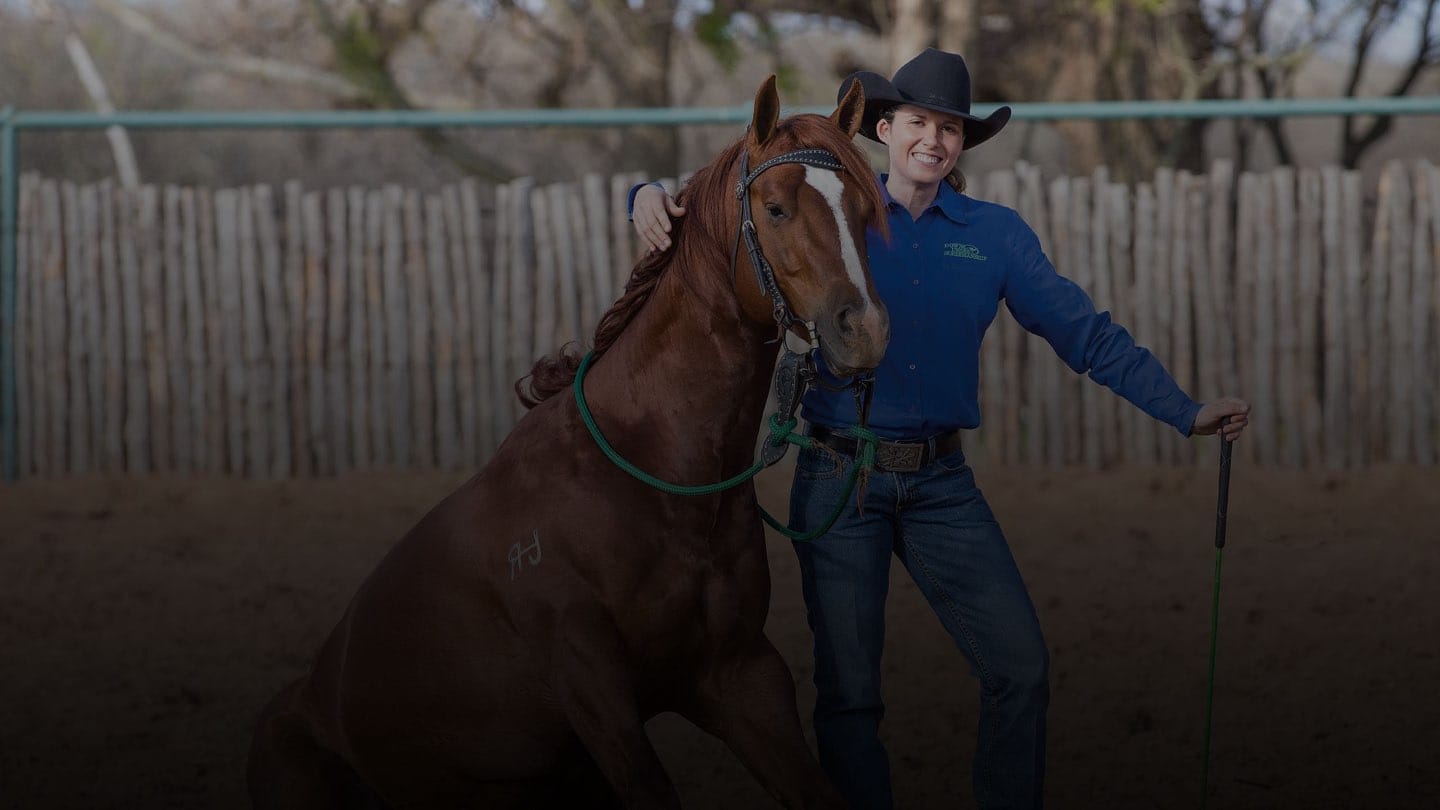 COME STAY WITH US!
We're excited to open Clinton's world-famous ranch up to horsemen who love to have fun with their horses and are always looking for ways to better their horsemanship. Download the information and application packet to get started!