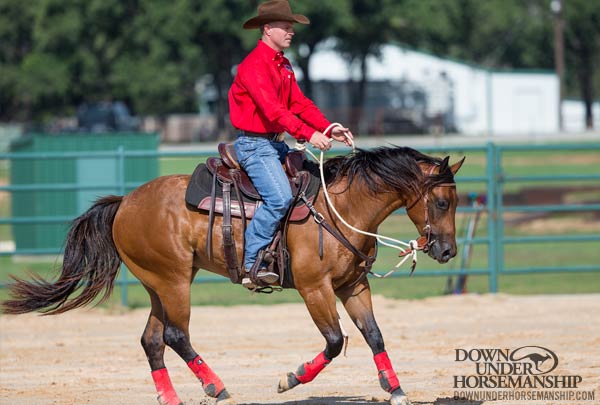 Clinician
by Developer Services
Help May Be Closer Than You Think
"Last fall, six of us went in together to have a three-day private lesson with Chris Webb here at my place in Northern Michigan. It was a great experience. Chris is very knowledgeable not only of the Method, but with horses in general. His easygoing personality put us all at ease while trying to keep our horses, stick and string, and feet all under control.
In talking with Chris, I learned that he does not live far from my friend in Canton, Illinois. Therefore, on a recent visit to my friend's house, I stopped in to see Chris and his ranch. Boy was I impressed. He has stalls, a roundpen, Patience Poles and a complete obstacle course that was beautifully handmade by Chris. It was top quality; I really can't imagine the course at Clinton's being any better. I definitely see a trip to Chris' obstacle course in my future. Driving the eight hours to Illinois is much easier than the 24-hour trip to Texas. If any of you are close by Illinois, I would highly recommend getting in touch with Chris and setting up a lesson or clinic." – hslikkers, No Worries Club member.
Learn more about Method Ambassador Chris Webb and how he can help you get results with your horse on his webpage.