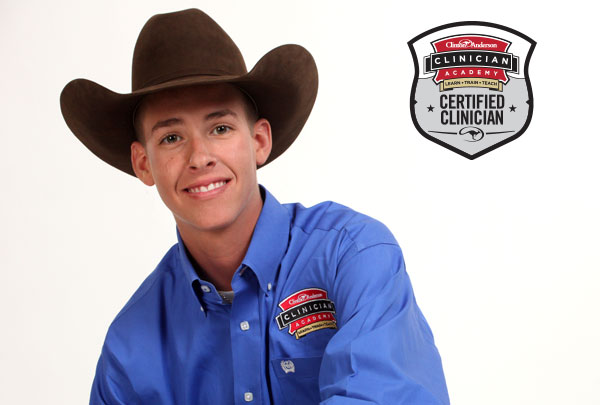 Clinician
by Developer Services
Meet Certified Clinician Diego Gaona
Quick Facts:
Diego's family has competed in the Charreada, a competitive, rodeo-type event from Mexico, for many years. Diego's favorite event is bull flipping.
Diego discovered Clinton when he started his first colt as a teenager in high school.
When he arrived at the ranch last year, Diego threw himself into the Academy. "Right from the start, you realize the importance of the four core values: loyal, hardworking, ambitious and personable. These values are ingrained in everything the company does," Diego says, and he thrived in the environment.
During his study at the ranch, Diego worked with horses that had been to five or more trainers with no success and were brought to the ranch as a last resort. "There were some really tough cases, and it tests you and challenges you as a horseman," Diego says. "I love that sort of challenge, and I love training horses and watching them progress."
Lesson days, where he was able to work with owners, rate as the best experience on the ranch for Diego. "By the end of a horse's training, you're proud of the progress you've made and you can't wait to share the experience with the owner. To see their eyes light up when they're watching their horse respond willingly is amazing and rewarding," Diego says. "Results are what people want, and I'm lucky enough to have a career in which I can help people get those results."
Learn more about Diego and his journey to becoming a Certified Clinician on his webpage.