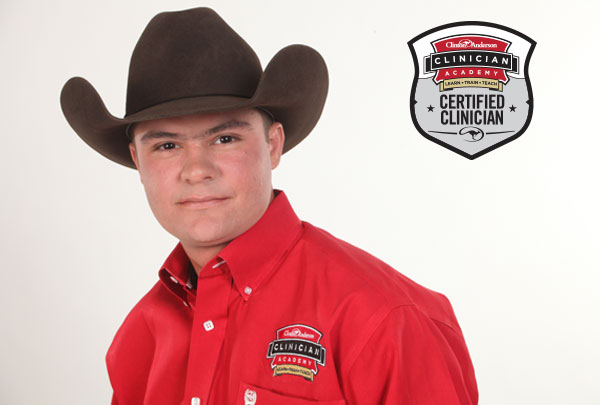 Clinician
by Developer Services
Meet Certified Clinician Jeff Davis
Quick Facts:
Jeff was born into a family of horse lovers – both of his parents ride horses and family trail rides were common occurrences while Jeff was growing up. "Our horses weren't fancy – they were just backyard pets, but we put a lot of miles on them going on trail rides and overnight camping trips," he says.
A 4-year-old, unstarted mare turned Jeff on to the Method. He was 13 at the time and realized his horsemanship knowledge was lacking. A friend loaned him one of Clinton's training tapes, and the young horseman became hooked on the Method.
When he was in high school, Jeff established a small business training horses for the public, and with the support of his family and good friends, he applied to the Academy after he graduated high school.
Jeff sees every training horse he works with as a learning opportunity. "I can honestly say that each horse has bettered me as a horseman," he says.
Jeff is excited to empower horsemen by helping them learn the Method and develop safer and more enjoyable partnerships with their horses.
Learn more about Jeff and his journey to becoming a Certified Clinician on his webpage.