Professional Clinician Program Who is it For?
Clinton is looking for talented horsemen and communicators as well as individuals who meet the core values of Downunder Horsemanship – loyal, hard-working, ambitious and personable. While the effort and selection process required to reach its elite level is grueling, those chosen for certification represent a select group of horsemen Clinton trusts to teach the Method® and inspire people around the world.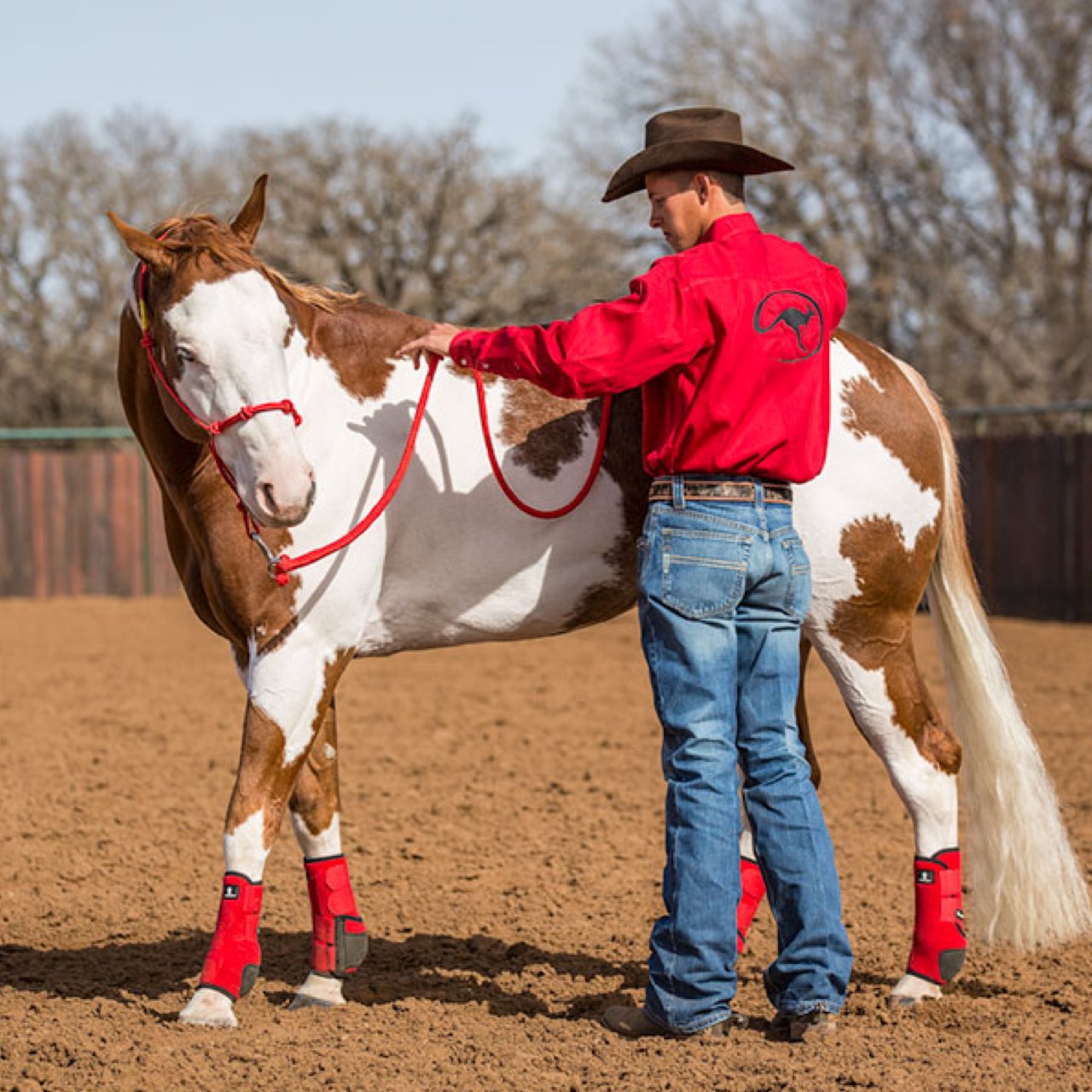 What Will I Get?
Professional Clinicians have Clinton's personal seal of approval and receive support and promotion from Downunder Horsemanship to grow their careers as renowned horsemen. Clinicians teach private lessons and public clinics and are encouraged to train horses for the public.
Professional Clinician Potential Benefits
As a Professional Clinician, you'll be among an elite group of recognized, accomplished and respected horsemen who thrive with Clinton's support.
INSTRUCT PRIVATE LESSONS
Teach hourly and daily private lessons covering all levels of the Method.
TEACH CLINICS
Instruct one-day or multi-day clinics covering all levels of the Method.
TRAIN HORSES
Train horses for the public through all levels of the Method.
WORK WITH CLINTON
Join Clinton in the arena at Walkabout Tours and events.
Professional Clinicians How Downunder Promotes You
In exchange for an annual licensing fee, you'll enjoy numerous benefits from Downunder Horsemanship's multi-million dollar marketing strategy.
Use Clinton's NameUse Clinton's name to promote yourself and your events.
Your Own WebpageDownunder Horsemanship creates and maintains a professional webpage for you that features photos, video, biography, schedule and more.
Ad in the No Worries Club JournalGet in front of Clinton's most loyal followers in every issue of the publication.
Marketing MaterialsBusiness cards, shirts, posters and more are available for purchase through Downunder Horsemanship.
Walkabout EventsPromote yourself at Clinton's tours and clinics.

There's nothing better than using the knowledge I've gained and the sacrifice and hard work I've put toward my career to help people get results with their horses.
Professional Clinician
Launch Clinician Site

I love teaching people and seeing them progress through the Method and get the results they didn't think were possible. I can't get enough of it.
Professional Clinician
Launch Clinician Site

Giving others confidence is empowering and why I love what I do. I´m excited for my future as a Professional Clinician and look forward to helping people create better partnerships with their horses.
Professional Clinician
Launch Clinician Site
Apply Today!
The application fee for the Clinician Academy is $20,000. To participate in the next training program, send a completed application to Downunder Horsemanship, along with $10,250 (half the application fee, plus a $250 processing fee). Only a select number of people are accepted per training session on a first-come, first-served basis. All money is non-refundable. Absolutely no exceptions.