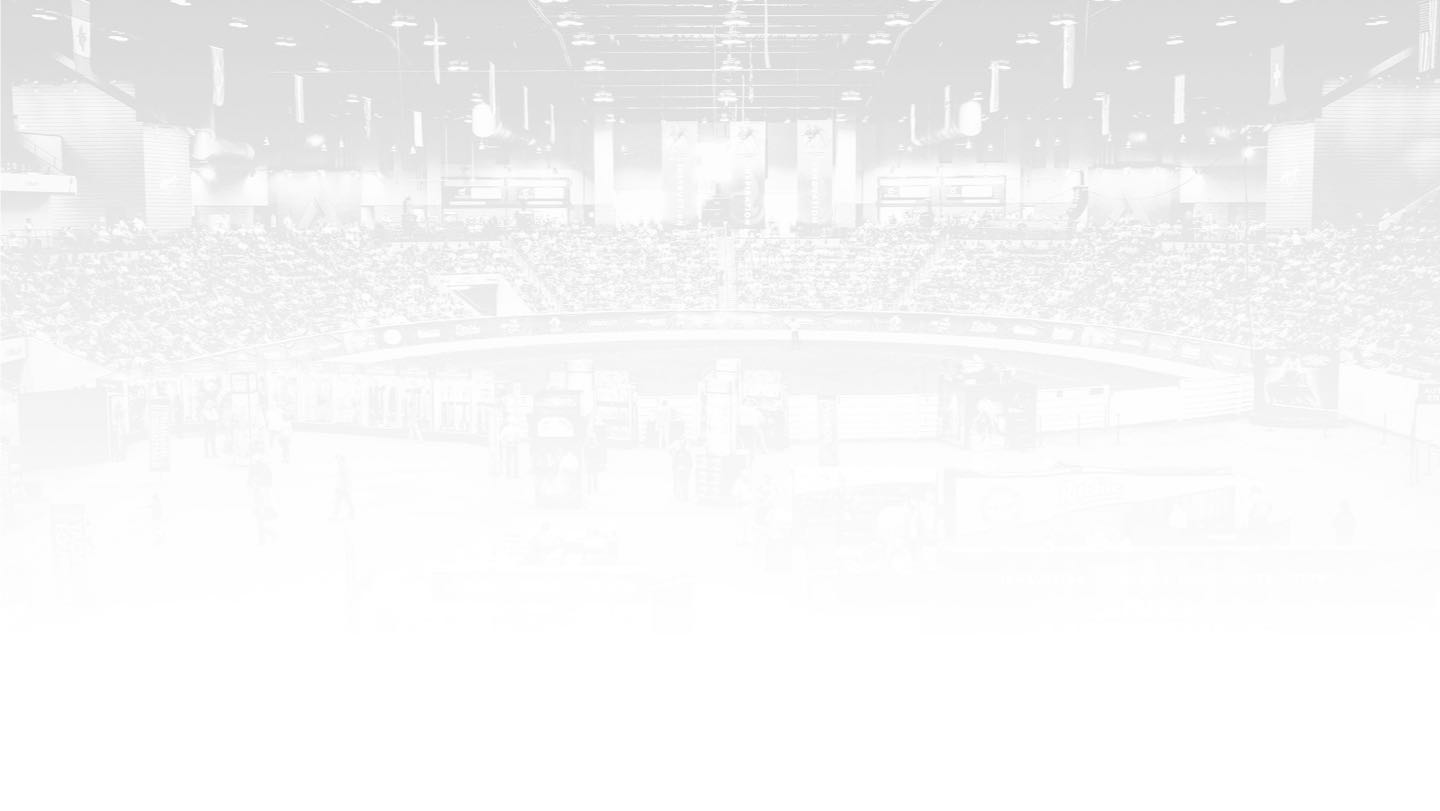 THE MOST INSPIRATIONAL 2 DAYSANY HORSE LOVER CAN HAVE
At Walkabout Tours, Clinton holds nothing back. He shares the ultimate goal of horsemanship with his personal horses and explains the training process, right from the start, by working with local problem horses. Step-by-step, he demonstrates how his training method helps real horses with real problems get real results. Whether you ride English or western or are a serious competitor or love to hit the trails, learn how Clinton uses the Method to develop respectful and safe horses. From problem horses and learning to build your confidence to advanced riding techniques and trick training, the weekend offers something for every level of horseman.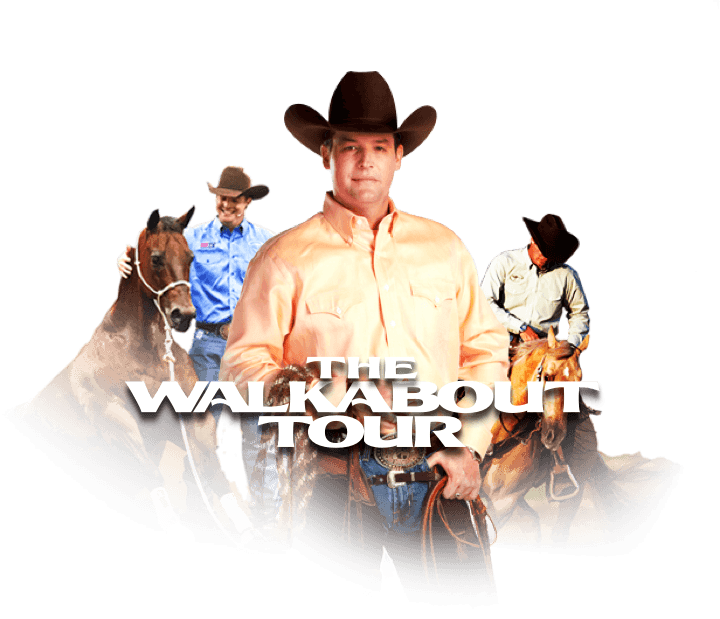 Walkabout Tour Schedule
We inspire the dreams of horsemen, and there's no better venue to experience the innovation, inspiration and instruction Clinton and Downunder Horsemanship have to offer than at a Walkabout Tour.
Walkabout Tour Program
Each Walkabout Tour guarantees two full days of Clinton and the Method at their best. Over the course of the weekend, Clinton explains step-by-step how to start and refine his method of horsemanship, demonstrates how to fix common behavioral problems and inspires you to work towards your horsemanship goals.
9:00
- 12:00
Colt Starting
Debunk traditional colt-starting techniques and learn how to put a safe first ride on your horse as Clinton steps you through his colt-starting method.
12:00
- 1:00
Break
Grab a bite to eat and view product demonstrations by our product education specialists in the retail area.
1:00
- 2:30
Training on the Trail
A dependable, safe trail horse doesn't happen by accident. Learn key exercises to train your horse to be a partner you can rely on, no matter what situation arises on the trail. Clinton works with two horses with varying degrees of training and ability in this must-see demo.
2:30
- 3:15
Break
Visit the retail area for demonstrations on how to properly use and apply quality products designed specifically for you.
3:15
- 4:45
Advanced Riding
Prepare to be inspired! Clinton performs some of the most advanced training techniques on his personal horse. Exciting and innovative, this demo is one of the most outstanding displays of horsemanship you'll ever see.
4:45
- 5:15
Autograph Signing
Your chance to meet Clinton.
9:00
- 9:30
Beyond Fundamentals Groundwork
Move beyond Fundamentals groundwork exercises with this demo that delves into the Intermediate and Advanced levels of the Method. You'll be inspired to take your partnership with your horse even further.
9:30
- 10:00
Break
Visit the retail area for demonstrations on how to properly use and apply quality products designed specifically for you.
10:00
- 11:30
One-on-One Help
Clinton works one-on-one with a horseman and their horse to help them overcome specific issues they're having with their horsemanship. The training session will give you countless pointers to apply to your own horsemanship.
11:30
- 12:00
Ritchie Charity Ball Toss
At each Walkabout Tour, a local organization with equine connections is selected to run the Ritchie Charity Ball Toss. Throughout the two-day event, spectators purchase tennis balls from the non-profit organization for $5, and on Sunday afternoon toss them into the arena trying to be the closest to a pre-determined marker. Those closest to the marker receive Clinton's instructional DVDs and Downunder Horsemanship training tools. All money raised goes straight to the non-profit organization.
12:00
- 1:00
Lunch
Clinton continues working with the same local horse he taught groundwork exercises to during the first day of the tour, further developing the horse's confidence, trust and respect. You'll learn how to gain control of your horse's mind by moving his feet. The transformation of the horse Clinton works with will give you the encouragement, inspiration and instruction you need to go home and immediately get positive results with your horse.
1:00
- 1:45
Desensitizing Your Horse to Spooky Objects
Using a local problem horse, Clinton uses his signature Approach and Retreat Method to desensitize the horse to a variety of objects all while building the horse's confidence and trust. Once Clinton begins desensitizing, scary objects, such as fly spray and plastic bags, are no longer something to dread but rather an opportunity to advance the training process.
1:45
- 2:30
Break
Visit the retail area for demonstrations on how to properly use and apply quality products designed specifically for you.
2:30
- 3:15
Training a Performance Horse
Clinton works with his up-and-coming performance horses to share how he uses the foundation the Method provides to train an equine athlete for a specific discipline.
3:15
- 4:30
Trouble-Free Trailer Loading
A master teacher, Clinton knows that sometimes the best way to teach someone is to first show them what NOT to do. Clinton will have you laughing as you watch him go through all the "don'ts" of loading your horse on a trailer. Despite its humor, this demonstration will open your eyes and advance your horsemanship education. Demonstrating with a local horse that is fearful of the trailer, Clinton not only teaches the horse to confidently step on the trailer, but by the end of the demo, he has the horse loading on the trailer by itself. With Clinton's techniques, the trailer becomes a place of security rather than fear.
4:30
- 5:30
Autograph Signing
Your chance to meet Clinton.
Testimonials
Loved the tour in Columbus! Love that you aren't actually politically correct, love that you don't tiptoe around anything! I've used a lot of your methods for a long tim and actually seeing it in person was amazing! I appreciate everything you do!
Testimonials
Absolutely loved every single second of it, so much knowledge and loads of fun. He is truly gifted in teaching to where I understand. Also, his clinicians are so well mannered and helpful, which is a reflection of Clinton himself.
Testimonials
This was my fourth tour. I learn something new every time. I love the way Clinton adds new things all the time. My boyfriend was just floored at what he learned. Thank you for being there.
Testimonials
What an amazing two days that tour was! Loved every second! Can't wait to apply what I learned!