Training at your fingertips
Learning the method is easier than ever before
Learning the Method has gotten a whole lot easier and much more convenient. Clinton's created digital editions of his acclaimed training kits so that you can view and interact with each lesson on your tablet, phone and computer.

Browse
our digital library of the world's best training material

Download
your purchased content to your mobile device or view online with your computer

Interact
with videos and Arena Mates anytime, anywhere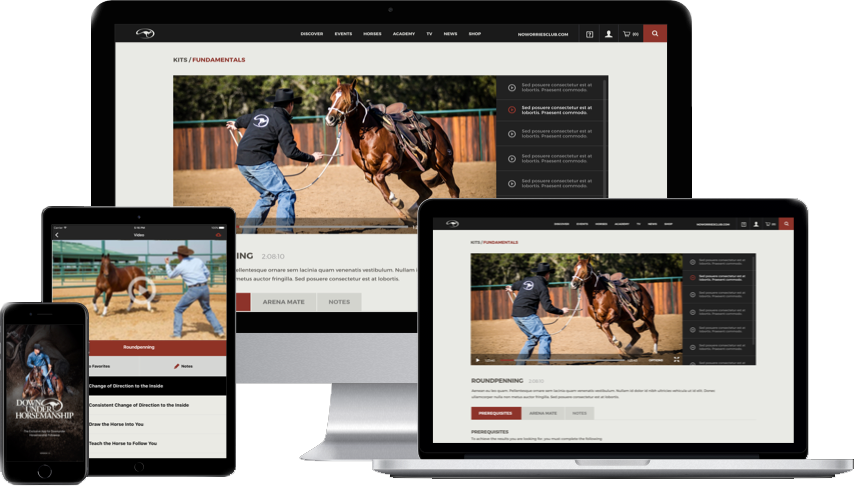 Access the method
The world's best training library
The training kits feature instructional how-to videos and companion Arena Mates that detail each exercise, Clinton ensures you and your horse get the most out of each lesson with his "8 Steps to Success" learning model that takes all the guesswork out of how to train your horse and what to do when things don't go as planned.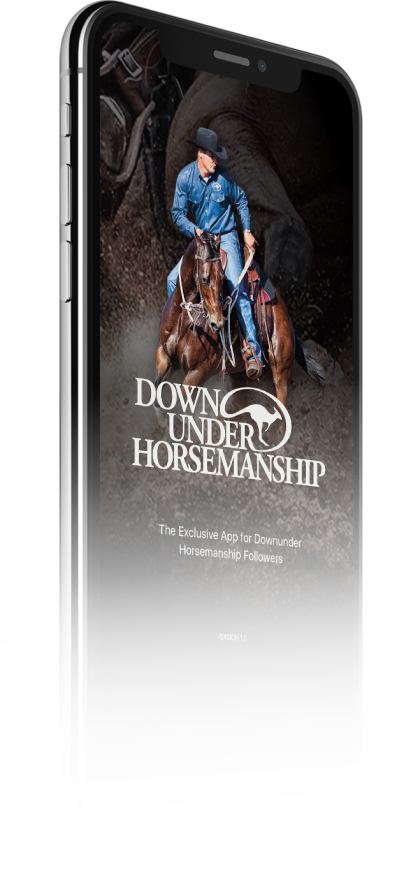 The Downunder Horsemanship App
20 YEARS OF HORSEMANSHIP IN THE PALM OF YOUR HAND
The new Downunder Horsemanship App allows you to bring your training with you wherever you may go, making it the easiest and most effective way to deliver the maximum amount of training in the minimum amount of time.
FEATURES
DIGITAL VIDEO LIBRARY
Browse the largest collection of Method material in the world
JOURNALS
Access the entire library of No Worries Journals
ARENA MATES
Follow along seamlessly with your training videos
NEWS
Be the first to know the latest Method developments
NO WORRIES CLUB
NWC members can access exclusive content on the go
EVENTS
Always know when and where the nearest Method events are happening
ACCESS THE METHOD
THE CONTENT YOU NEED, AT THE PRICE YOU WANT
The Method is the key to getting the most out of your relationship with your horse. We want everybody to be able to experience the difference it will make. That's why we created 3 new ways for you to get the content you need for the price you want.
BASIC ACCESS
NO ANNUAL FEE
100+ hours of Free training content on the Downunder Horsemanship App
Access to digital library to purchase and download additional content to your device or view on computer
Standard pricing
GET THE FREE APP!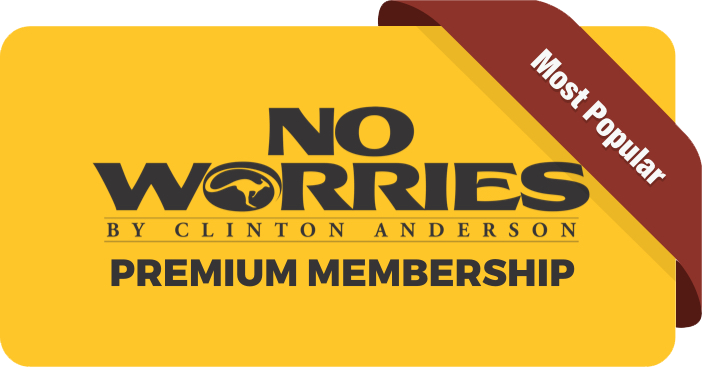 $39.99
PER MONTH
All club level benefits, PLUS...
Unlimited Access to Method and Professional Series Kits
Printed No Worries Journals

$19.99
PER MONTH
Up to 50% discount on all purchases
8 digital videos
4 digital journals
Access to NoWorriesClub.com
Access to social network
MY DIGITAL KITS
Shop Digital Kits
Are you ready to build a better partnership with your horse? Head over to our e-store to purchase the digital kit that fits your horsemanship goals.
Shop Digital Kits
Have questions or need help ordering?
Contact us at 888-287-7432