There's a Method® For The Madness
Let the Academy Horse Program eliminate the stresses of horse training. Clinton and his clinicians have the time, experience and the best training method to help you discover your horse's true potential. No matter if you have a colt that needs started, a horse with a longstanding problem or just lack the time and consistency to train your horse yourself, we're here to help. Along with world-class training, you'll receive a lifetime of support.
About The Program What Will My Horse Learn?
Level 1 of the Academy Horse Program is dedicated to teaching your horse the entire Fundamentals level of the Method®. Groundwork and riding exercises designed to earn your horse's trust and respect comprise the Fundamentals and are the foundation to establishing a safe and enjoyable partnership. The Academy Horse Program is for those who are passionate about the Method and are serious about getting results. You've seen the softness and control Clinton has of his finished horses, this is the foundation to achieve that level of finesse.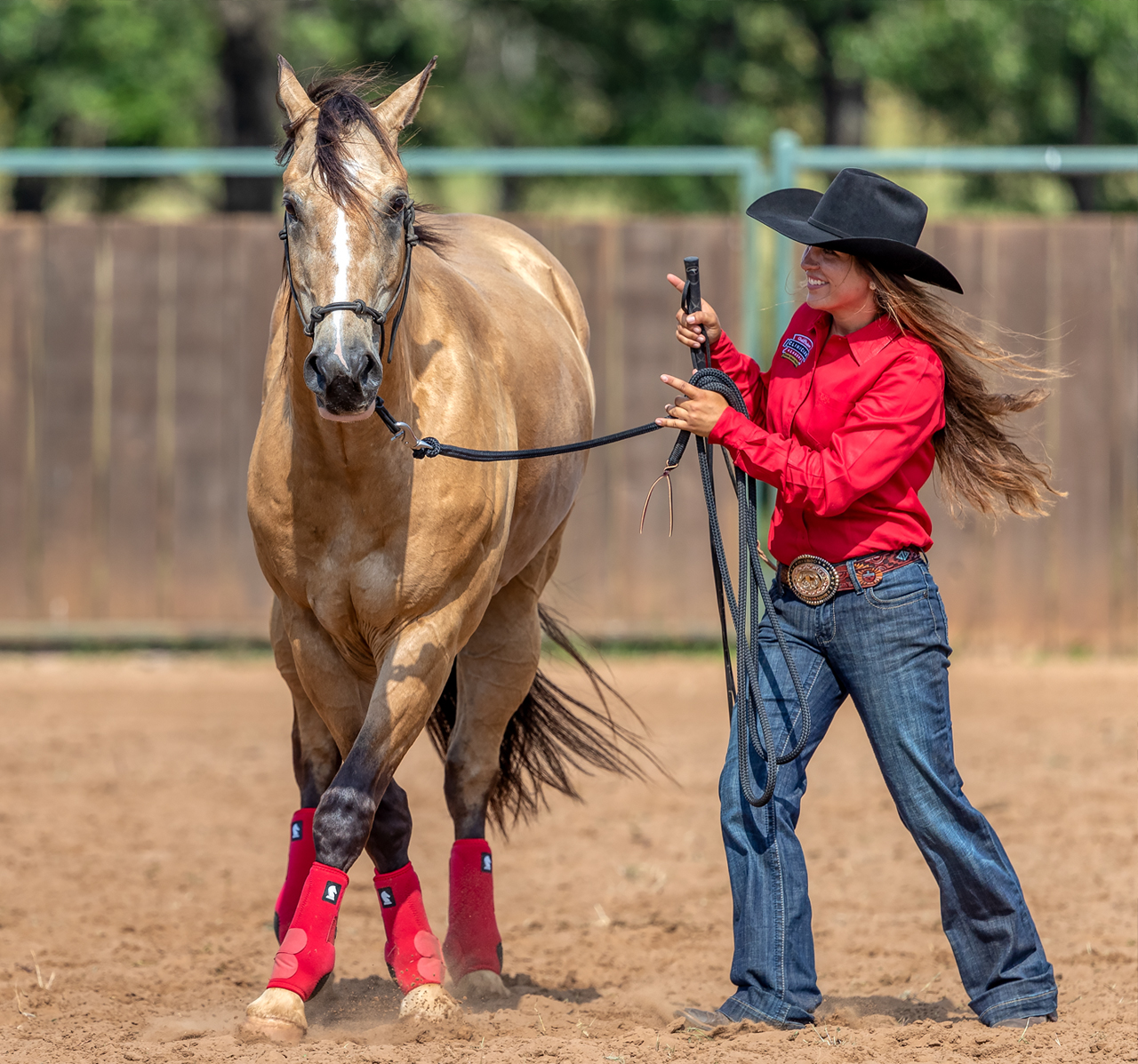 Who is the Program For?
The perfect solution for owners who want willing, respectful horses they can trust in the arena and on the trail.
Problem Horses
All problems are caused by a lack of respect or fear, or in some cases, both. No matter what the source of your horse's problem, the Fundamentals is the answer to earning his respect and trust. If you don't want to give up on your horse, the Academy's boot camp-like training program is the solution. Our success in turning horses that have been deemed dangerous and hopeless cases into willing partners is unparalleled. We'll give your horse the opportunity to prove he's a reliable partner full of potential.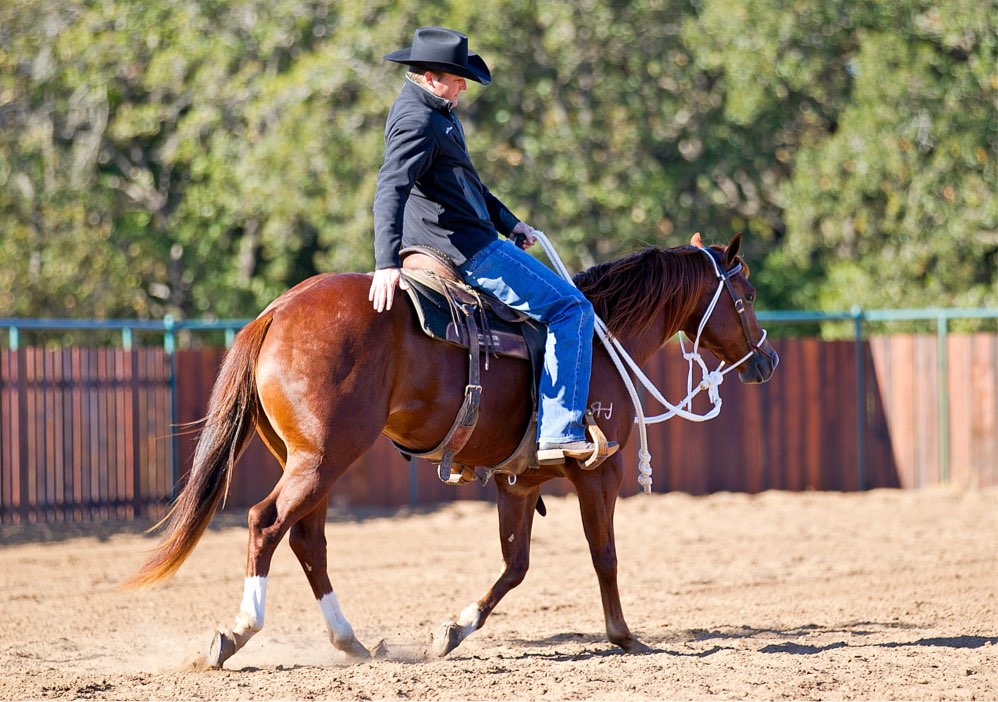 Unstarted Or Green Broke Horses
A truly broke horse needs equal doses of long rides, wet saddle pads and concentrated training. Unfortunately, there are times in life when your schedule doesn't allow you to work consistently with your horse. We dedicate 2 ½ hours a day, 6 days a week to each training horse in order for them to be safe and respectful partners. Your horse will learn essential groundwork exercises, be ridden in the arena, on the trail, with other horses and worked extensively over an obstacle course. By the end of his training, your horse will have a great foundation in place for you to build off of and go on to excel in the discipline of your choice.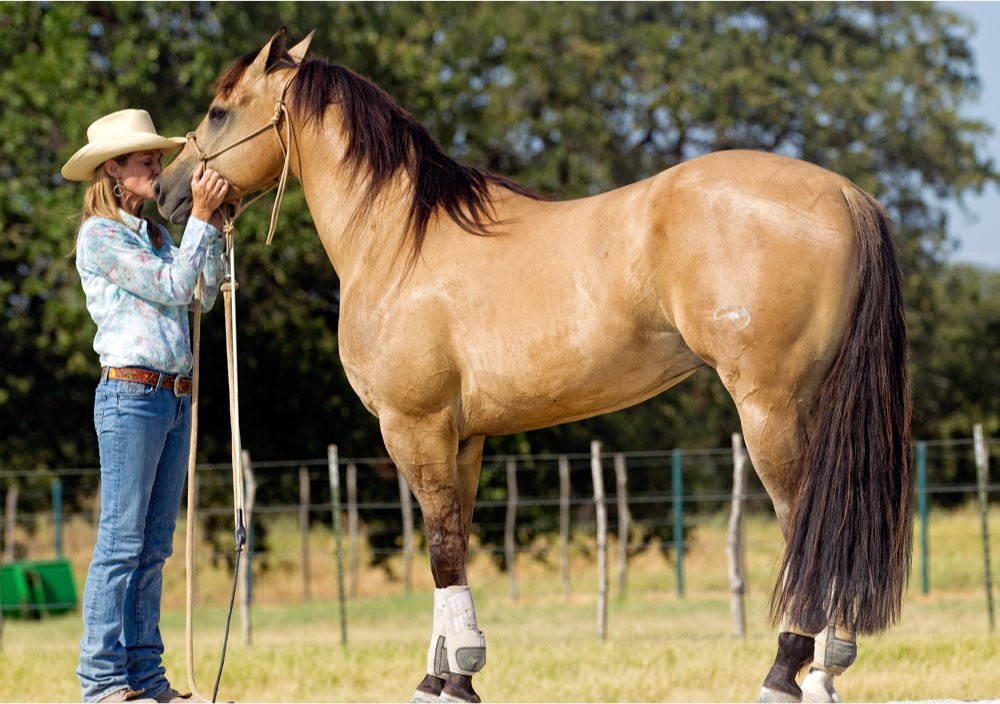 Inexperienced HorsemEn
You may have the best intentions in the world, love your horse unconditionally and have an unlimited amount of time to dedicate to working with him but lack the knowledge and experience to train him. That's where we step in. We'll develop a safe, respectful partner for you to not only have fun with, but with his training he will make you a better horseman. Your horse's knowledge of the Fundamentals will help improve your confidence, fine-tune your horsemanship abilities and make the time you spend with your equine partner more enjoyable.
Academy Horse Curriculum
Learn about each level of the program and the exercises your horse will be taught and why Clinton believes it's essential for horses to excel at each one.
LEVEL 1FUNDAMENTALS (ALL HORSE OWNERS)
The six-week course covers the Fundamentals level of the Method, teaching your horse the basics of trust, respect and control. Along with arena work, your horse will receive extensive training on the trail and over obstacles.
LEVEL 2INTERMEDIATE(INVITATION ONLY)
By invitation only, the second level of the Academy Horse Program focuses on the Intermediate groundwork and riding exercises. More emphasis is put on softening and suppling the horse's five body parts: head and neck, poll, shoulders, ribcage and hindquarters. The training session is approximately five weeks in length.
LEVEL 3ADVANCED(SELECTED BY CLINTON)
After completing the Intermediate training, horses are selected by Clinton to continue their training at the ranch and will be taught the Advanced level exercises. The third level of the Method is all about finessing the control you have of your horse on the ground and under saddle. Your horse will spend approximately five weeks learning the Advanced exercises.
Academy Horse What's Included
At the end of your horse's training, you will have the opportunity to work with your horse and learn everything he has been taught.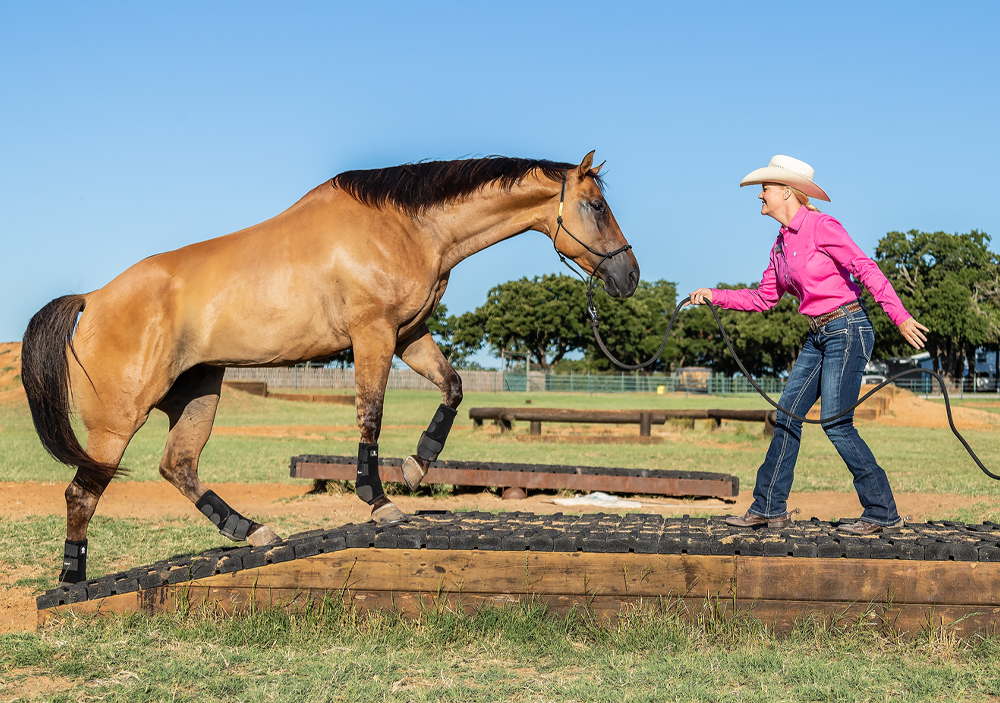 An Entire Day's Lesson
Your horse will receive the best training and you'll get to spend an entire day learning what he's been taught from the clinician who trained him. You'll be encouraged to ask questions and will learn to refine your skills as a horseman. You'll work with your horse in the arena, over obstacles and on the trail to ensure that you thoroughly understand how he's been trained and you are both in tune with each other.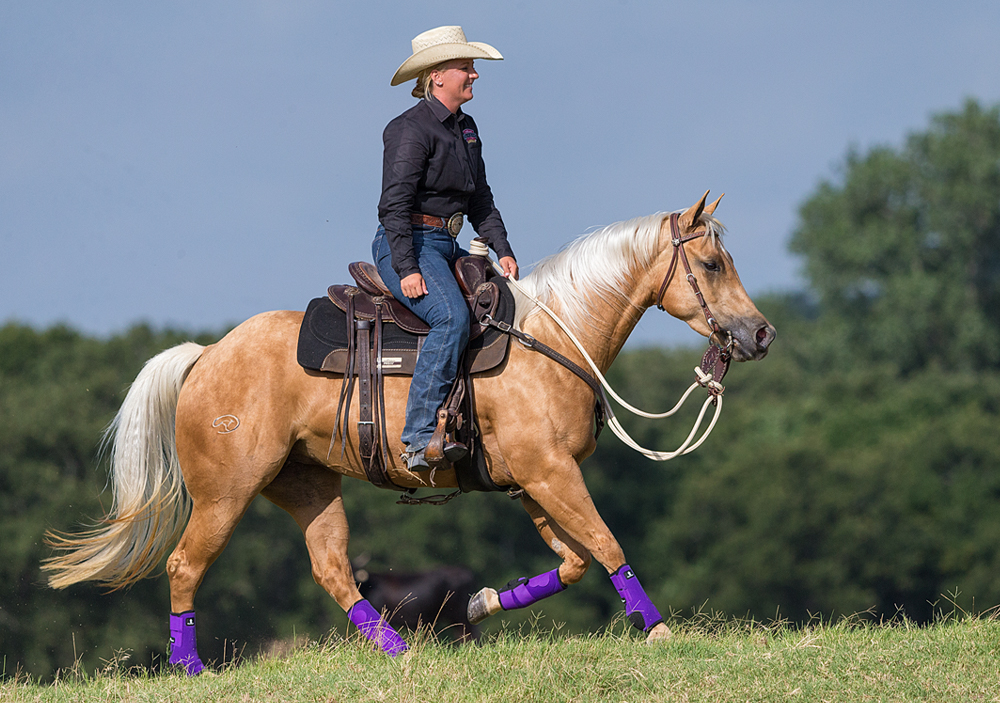 Riding on the Trail
Your horse will be ridden outside the arena so that he is comfortable on the trail and a reliable and safe partner no matter where you take him. Clinton is a firm believer that all horses should go down the trail relaxed on a loose rein, and your horse will be no exception.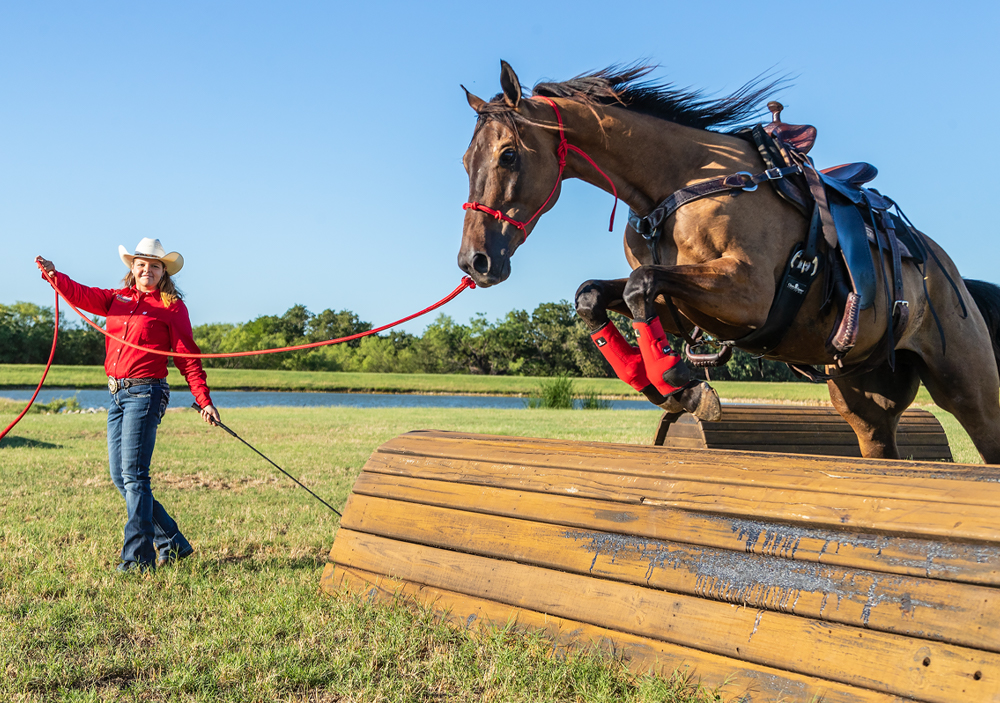 Full Use of the Obstacle Course
There's no better way to challenge a horse and keep him interested in his training than by working him over obstacles. Your horse will be introduced to a variety of obstacles that will challenge him to think and learn to trust his handler. After completing the training program, there won't be any obstacles on the trail your horse won't be able to calmly negotiate. On the day of your lesson, you'll witness your horse handling each obstacle with confidence.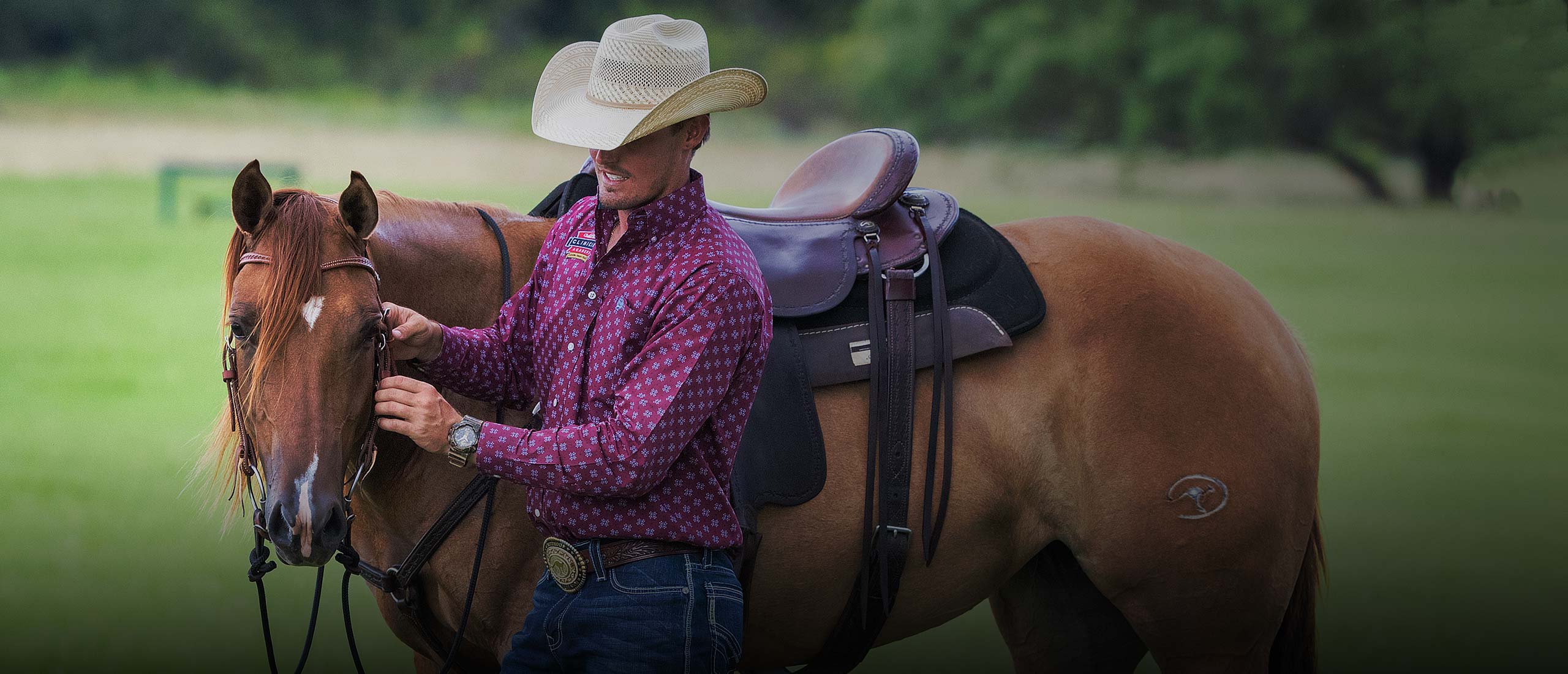 LIFETIME SUPPORT
Typically, when a trainer sends a horse home, they don't want to hear about any problems that develop. We're the complete opposite. If you run into trouble with your horse, we want to hear about it immediately and help you through the situation. When you send your horse to the Academy, you receive a lifetime of support.
Academy Horse Pricing
Your horse will learn to excel at the Method, and you'll receive one-on-one instruction and a lifetime of support with your horse.
6-WEEK TRAINING PROGRAM
$7,500
BOARD
$1,500
($33 each additional day should your horse stay longer than 6 weeks)
DEPOSIT
$500
(non-refundable after phone consultation and will be applied to the training fee)
So What Are You Waiting For? Enroll Your Horse Today!
Thanks to an overwhelming response, the Academy Horse Program is booked through September 2024. At this time, we are not accepting any new signups. When signups open back up, we'll make an announcement. Thank you for your support and believing in the program.