We don't expect our horses to give us their best performance without a proper warm-up, so we certainly don't expect you to get the most out of Black Friday without a good tune up. This week, we're helping you get in shopping mode with two great deals.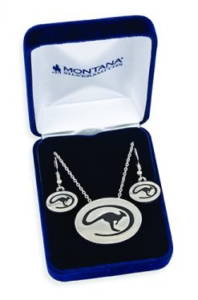 Deal #1: Buy a Roo Charm Jewelry Set, get a $20 Coupon*
You'll love our unique set designed by Montana Silversmiths! Features an oval shaped necklace and roo charm earrings finished in a patina silver tone.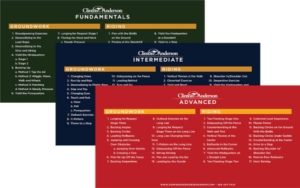 Deal #2: Buy any Method Exercise Banner, get a $20 Coupon*
If you're serious about studying the Method, you'll want our exercise banners handy so you're never without a list of exercises to practice! Available for the Fundamentals, Intermediate and Advanced levels in a variety of sizes with a reinforced grommet in each corner for easy hanging.
After your order is processed, you'll receive an email from us with a unique coupon code to use on the Downunder Horsemanship e-store. Be sure to check your junk/spam folders as the email may end up there.
Join the fun and get limbered up for the biggest shopping event of the year!
* You'll receive one coupon per order of Roo Charm Jewelry Sets and one coupon per order of Method Exercise Banners. Coupons cannot be used in combination, on sale items or to purchase exercise banners.