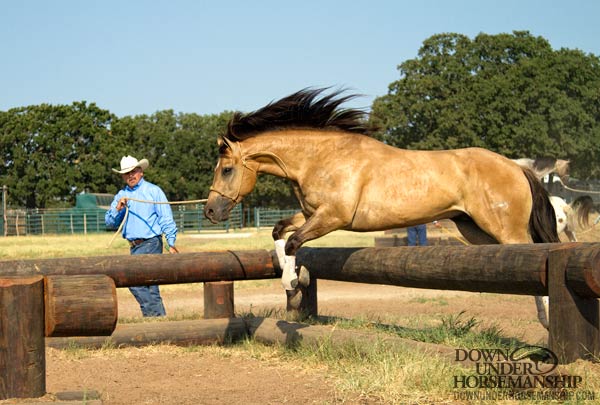 Clinician
by Developer Services
Certified Clinician Dale Cunningham Releases 2016 Schedule
This year, Certified Clinician Dale Cunningham is focusing on teaching four- and five-day Fundamentals Clinics. The five-day clinics utilize obstacles inside and outside the arena as well as on the ground and under saddle.

2016 Schedule:

Four-Day Public Clinics – Fundamentals

March 10th – 13th – Norco, CA

March 31st – April 3rd – Tooele, UT
April 28th – May 1st – Ft. Pierce, FL
August 25th – 28th – West Fargo, ND

October 13th – 16th – Caldwell, ID

November 10th – 13th- Cedar Rapids, IA
Five-Day Public Clinics – Fundamentals With Obstacles

April 13th – 17th – Lexington, VA

April 20th – 24th – Lynnville, TN

September 28th – October 2nd – Lynnville, TN

October 19th – 23rd – Rancho Murieta, CA
October 26th – 30th – Sultan, WA
Dale's clinic applications can be found online.
Dale also has a couple of training sessions available at his ranch in Colorado in January, February, June, July and August. Book your session before his schedule fills!
Learn more about Dale on his website.