Downunder Horsemanship Ranch A World-Class Facility
The Downunder Horsemanship Ranch is a world-class training facility located in the heart of cowboy country. Every feature of the ranch was custom designed by Clinton with the goal of giving horses the best care possible and ensuring he had the finest facilities to bring out a horse's full potential. The 250-acre property is meticulously groomed and cared for, and is a horseman's paradise. From the barns and arenas to the wash racks and saddling bays, the Downunder Horsemanship Ranch is equipped with every amenity a serious horseman could hope for.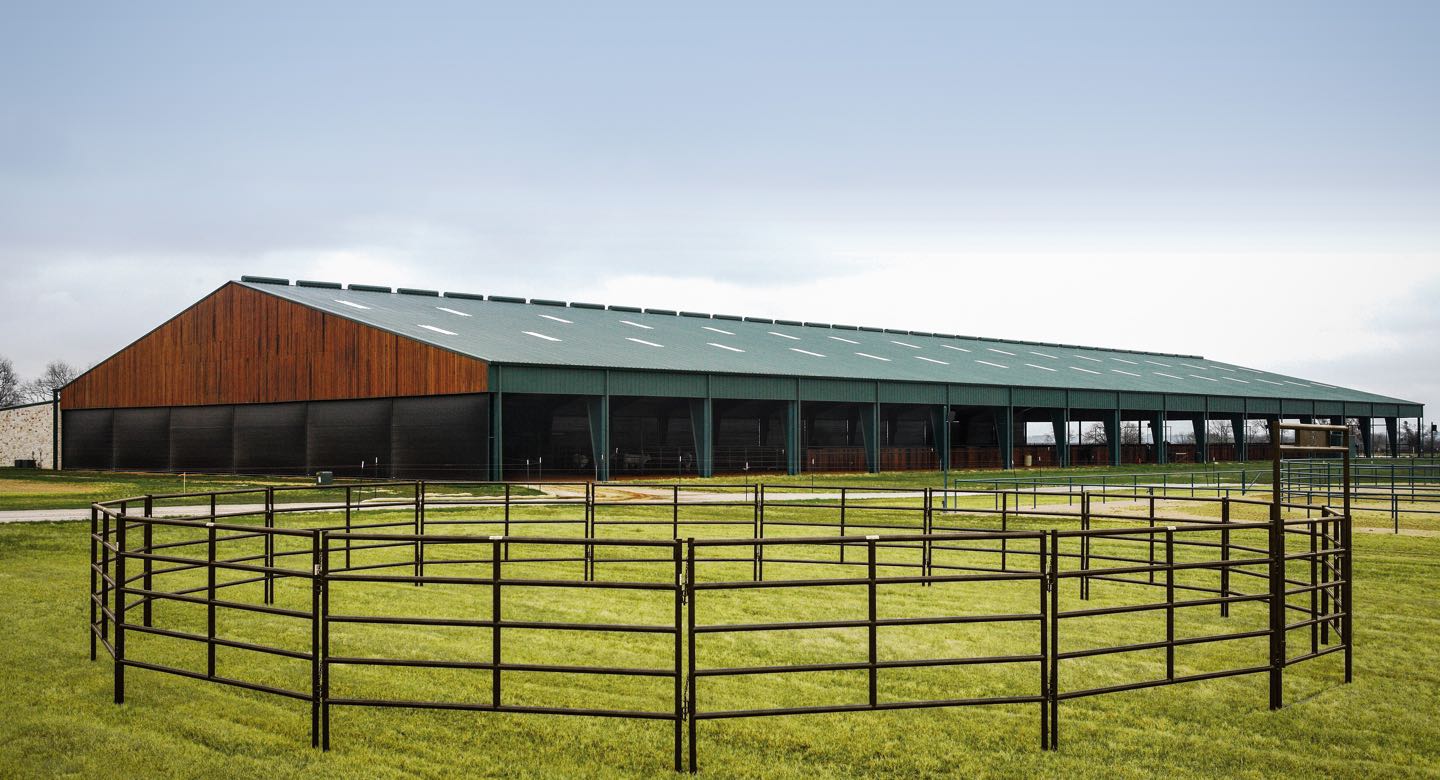 Downunder Horsemanship Ranch Covered Arena
300-foot x 150-foot covered arena with sandy river clay footing where Clinton trains his futurity horses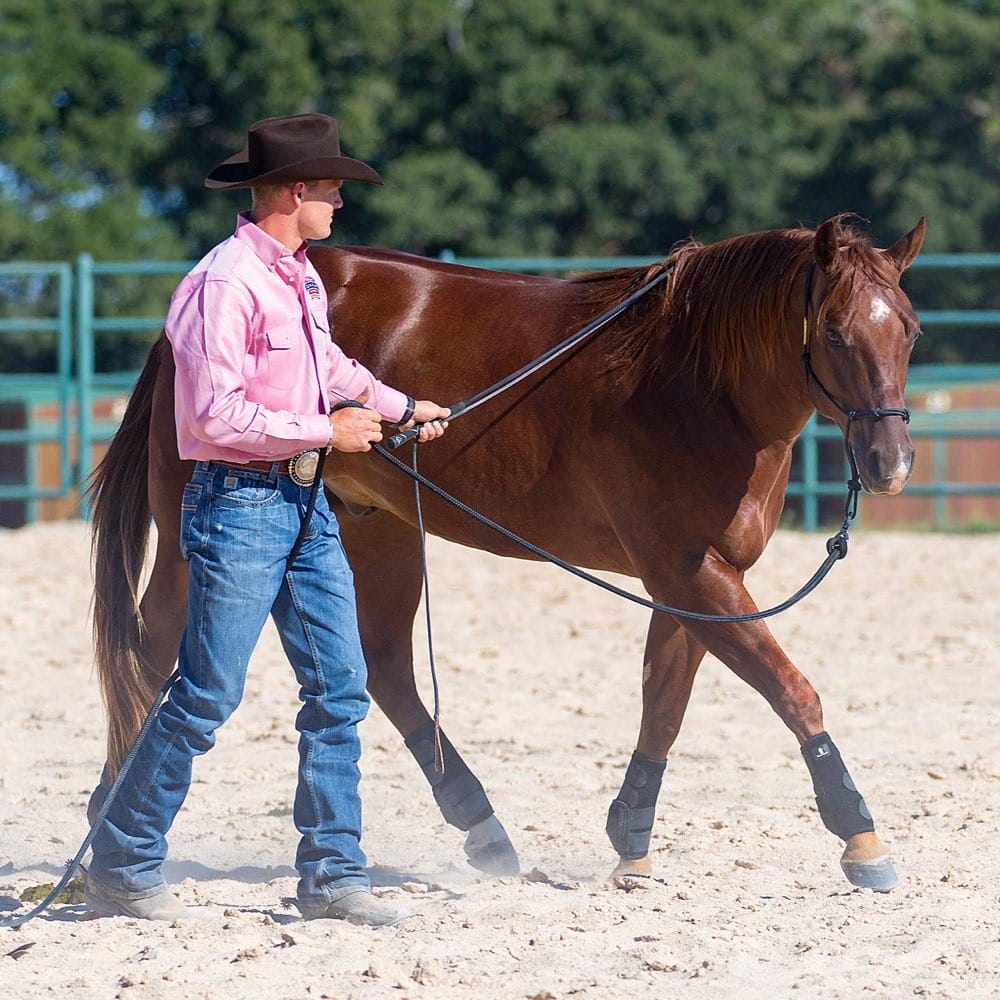 Downunder Horsemanship Outdoor Arena
350-foot diameter round outdoor arena with screening and sand footing. The arena's cone slope allows water to easily drain and never becomes slippery.
The Ranch also features six 50-foot roundpens with screening and sand footing.
Downunder Horsemanship Obstacle Course
Use your imagination to test your horsemanship skills and challenge your horse's performance. Obstacle work provides a purpose for groundwork and riding exercises and keeps training sessions fun and interesting for you and your horse.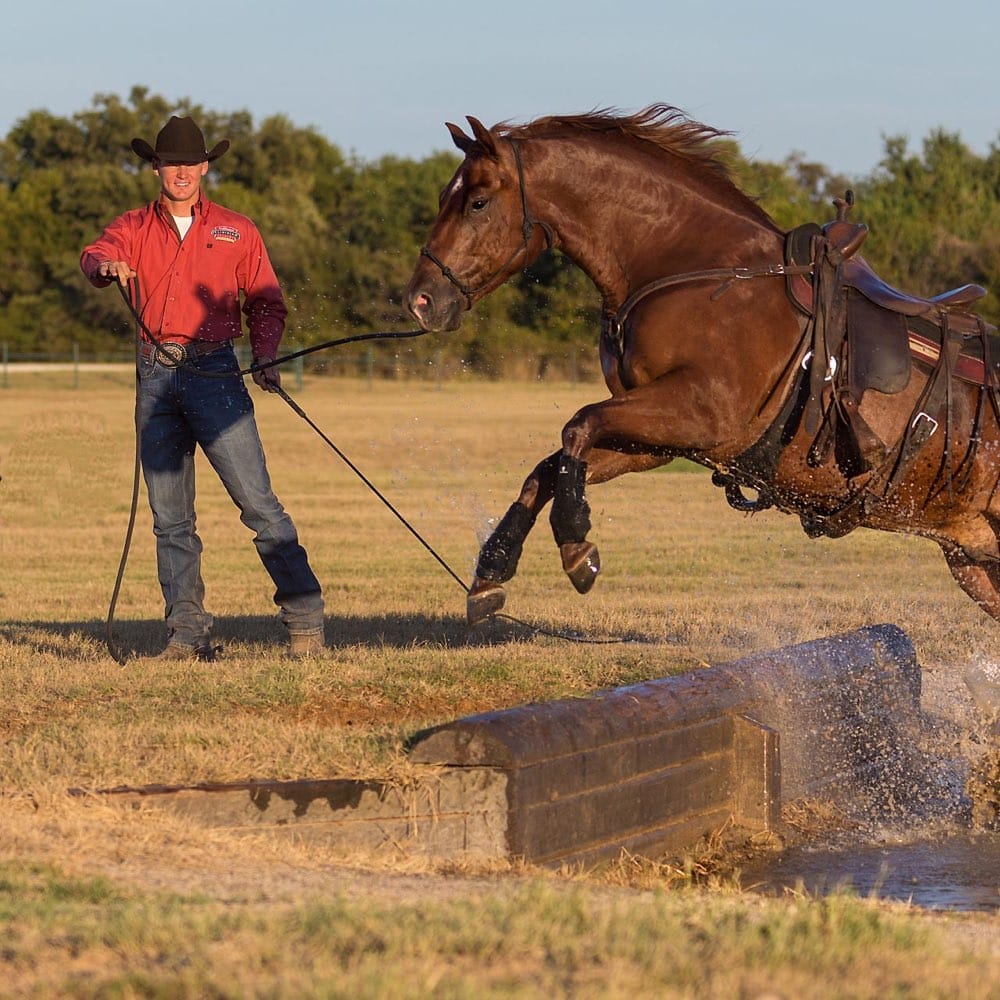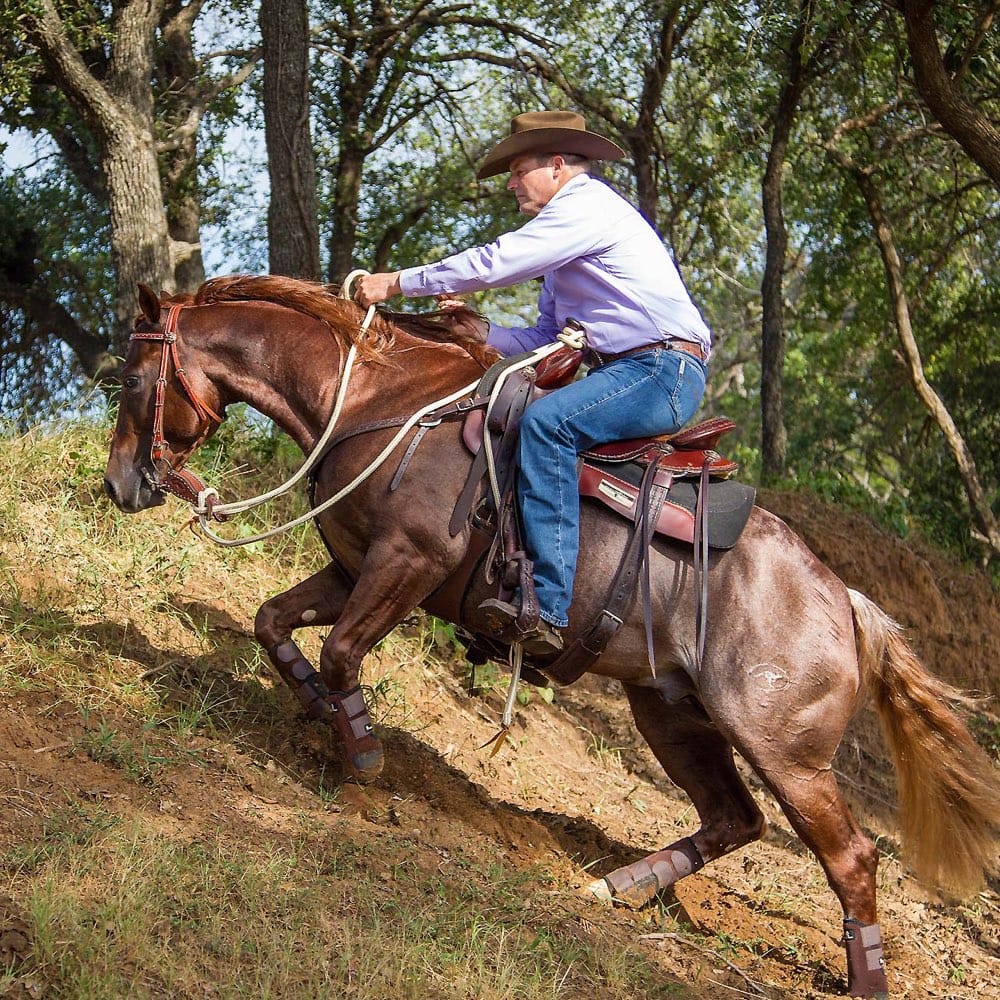 Downunder Horsemanship Dirt Tracks & Trails
Explore the miles of sandy trails that crisscross around the ranch. Use trees and bushes to soften and supple your horse and take advantage of the long, dirt paths to put some steady miles under your horse's feet. Or, amble down the paths, enjoying a leisurely outing with your equine partner.
Downunder Horsemanship Junkyard
Desensitize your horse and build his confidence about approaching spooky objects by training in the junkyard. Groomed for safety, the junkyard makes it easy to move your horse's feet and get him to use the thinking side of his brain around a variety of scary objects. The skills you build in this safe setting will pay off on the trail when you come across a spooky situation.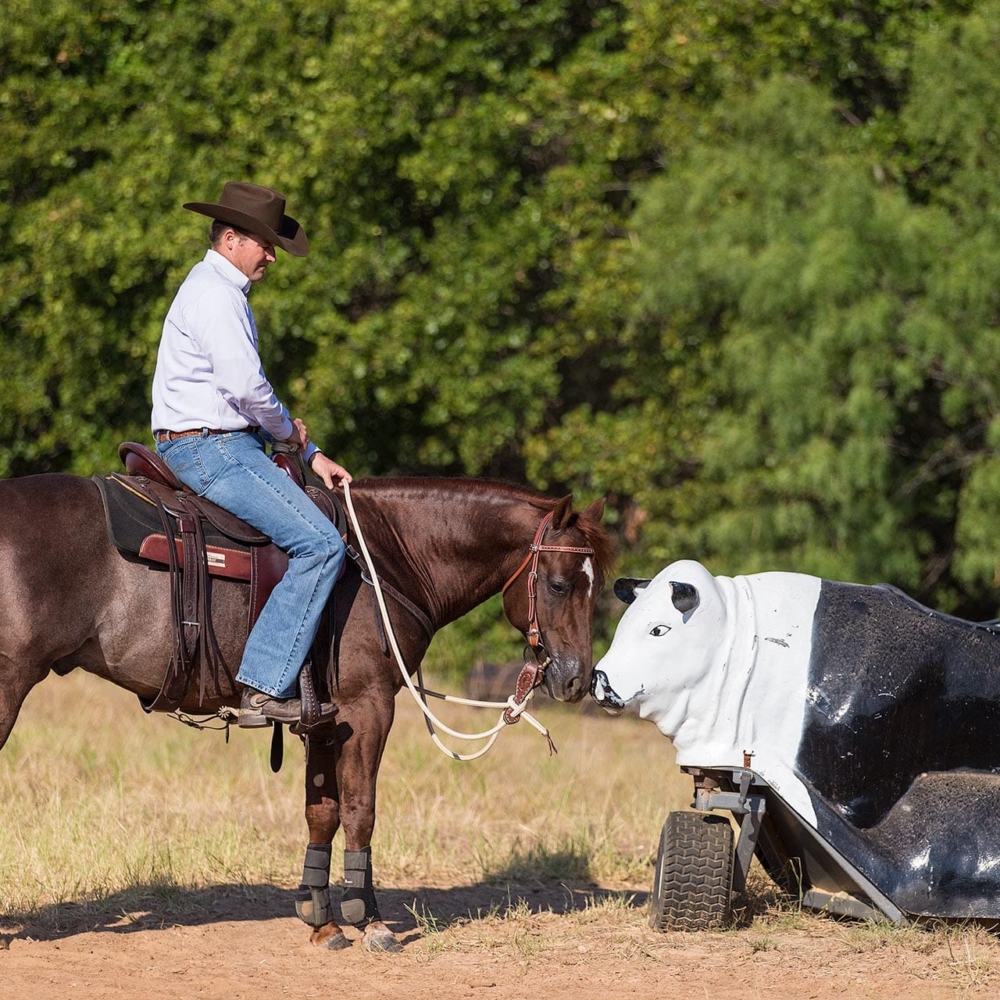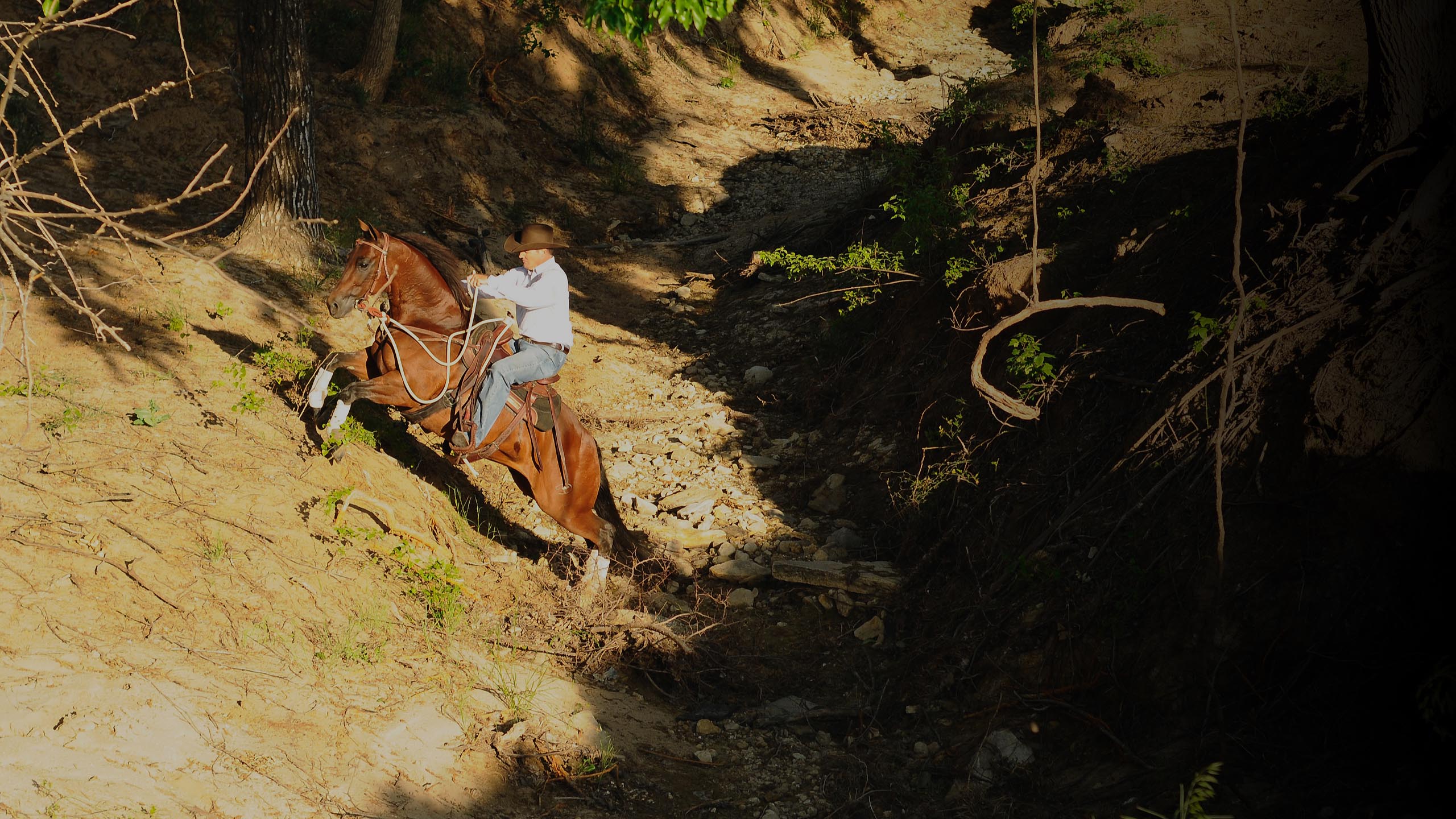 Natural Environments
Clinton's ranch offers training in natural environments in the creek with dugout tracks to train a horse to negotiate steep inclines and declines.
Accommodations & Amenities
The Downunder Horsemanship Ranch was designed with every amenity a horse lover could ask for to provide the best care for their equine partner. You'll love the convenience and luxury our facilities offer.
Electrical Hookups for RVs 30- and 50-amp hookups available
Bath Houses for Men & Women Bath houses include separate toilets, showers and sinks for both men and women.
Water and Sewage Connections For the convenience of guests staying in their RVs.
50×20 Foot RunElectric fencing, two sided shelter, Ritchie waterer and hay bin.
Lockable Storage Area Includes saddle rack, bridle hooks and hay pallet.
Behlen Patience Pole These handy tools sit near each run for the convenience of tying your horse up.