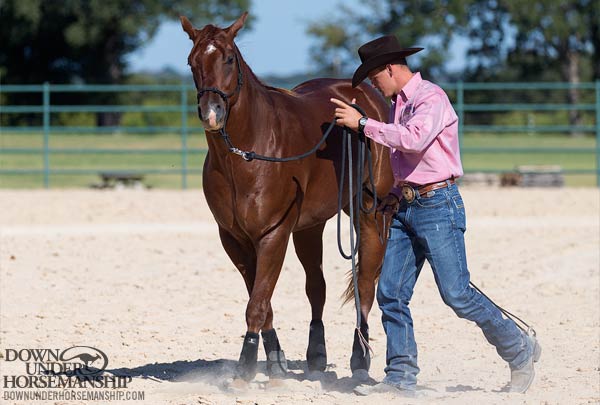 Clinician
by Developer Services
Kudos for Certified Clinician Mitch Gassen
"Thank you very much for all your work with Moonrise and all the time you spent with us! You have been instrumental in putting us on the right path for achieving our goals with Moonrise. We sincerely appreciate your excellent communication, thorough effort, and special attention to our objectives. Your attention to detail is reflected in Moonrise's respectful behavior and new skills. She's a great testament to the Method and you were a stellar representative of Downunder Horsemanship.
Thank you for tailoring the Academy training day for me; it made a huge difference in the level to which I was able to get to know Moonrise during the day–a true value-added handoff. The follow-on private lesson with the boys was perfect in terms of scope, level of detail, and opportunities for them to apply their new learning. Your patience and communication with the younger audience was fantastic. I recommend a special certification in kid-handling application of the Method!
We'll look forward to working with you again in the future." – Brandon Bennett
Mitch is based in Minnesota and is available for private lessons and public clinics. Contact Mitch at [email protected] or 952-240-8521 to learn how he can help you achieve your horsemanship goals.